Location
The LausitzCamp and Ende Gelände action will take place in Proschim, Lusatia.

Proschim is situated roughly between Berlin (150 km), Dresden (80km) and Leipzig (150 km), near the German-Polish border.  A detailed map of the exact camp location will be published in good time before the start of the camp. It would be great if you could arrive at the camp no later than the evening of May 12th and stay until the 16th.
If you have any questions during the camp, you can call us: 0049 (0) 1577 56 59 965 (information telephone)!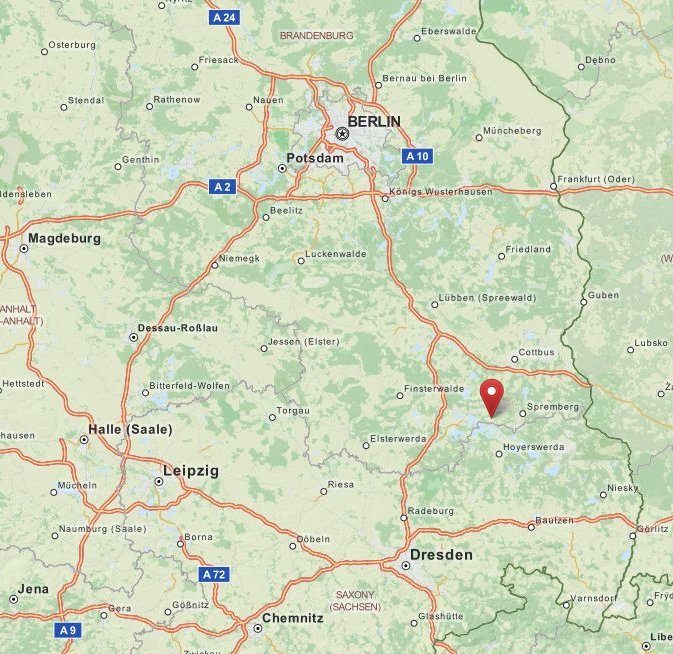 To be more precise: Proschim is located between Cottbus (in the north), Hoyerswerda (in the south), Spremberg (in the east) and Senftenberg (in the South). The closest open-cast lignite mine is Welzow-Süd, which lies north of Proschim.